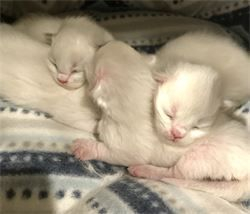 Get reimbursed 90% of usual and customary covered charges, depending on state availability
Use ANY licensed vet in the US or Canada
Receive a discount on multiple pets*
Pet insurance helps you afford quality veterinary care so you can give your pet the best care possible. HEALTHY PAWS Pet Insurance has 4 increasing levels of protection that can cover your pet for accidents, illnesses, wellness care, ongoing conditions and more.
The costs of veterinary care are rising, especially as more sophisticated treatments become available for animals. HEALTHY PAWS Pet Insurance can help you focus more on your pet's care and less on finances.
You will love Healthy Paws!
• Unlimited lifetime benefits, no claim caps
• Pays up to 90% of your veterinary bills
• Mobile app for easy claim submission
• Quick claim reimbursements
• #1 customer-rated pet insurance company
• Lifetime discounts on premiums Plan Coverage 
Healthy Paws Pet Insurance covers your pets—for a lifetime. Our pet health insurance plan pays on your actual veterinary bill and covers injuries, illnesses, emergencies, genetic conditions and much more. If your pet needs treatment for any accident or illness (except pre-existing conditions), you're covered. It's that simple. One Plan. Four Paws. All Covered™! Dogs and Cats Deserve the Best Medical Care for Illnesses, Accidents, Hereditary Conditions, Chronic Conditions, Cancer Diagnostic Treatment, X-Rays, Blood Tests, Ultrasounds, Surgery, Hospitalization, Prescription Medications, Emergency Care Specialty Care, and Alternative Treatments. Visit Any Licensed Veterinarian for Lifetime coverage for dogs and cats. Enroll your pet anytime between 8 weeks and before 14 years old.
HEALTHY PAWS Pet Insurance plans reimburse 90% of usual and customary covered charges after a low annual deductible per pet. You can also customize plans to fit your budget with additional deductible and co-insurance options.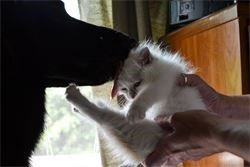 You will enjoy valuable coverage that helps you prepare financially for the unexpected. Plus, they have a 30-day money back guarantee as long as no claims are covered. That way, you can try it out risk free!
You can enroll online now in just minutes–just click on the link below for further information: