Thank you for your interest in
NEW YORK DIVINE RAGDOLLS!


Kittens:
Contact us for availability...
Clients choose based upon order deposits placed and preferences.
* AVAILABLE–Ready to be adopted
* ON HOLD–Awaiting deposit/or decision from client with deposit reservation 
* RESERVED–Deposit Received
* UNDER EVALUATION–Cattery Hold for NYDIVINEDOLLS
                                     ~  or ~

for
show 
and/or breeding purposes for approved breeder

OUR Ragdolls are Kid Approved!!!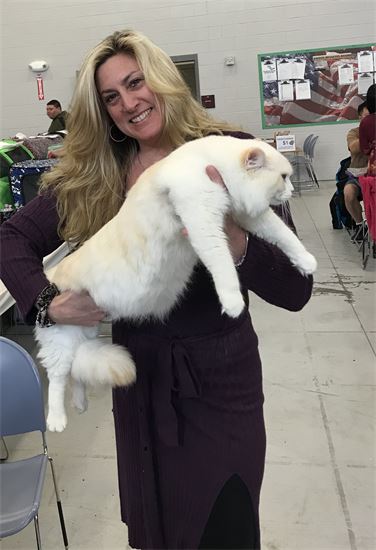 Visitation will not be permitted until after their first FVRCP vaccination is administered.  You may contact me for further information or click on: Purchase Info.
 If you know the exact color, pattern, and/or sex of the kitten that you desire, then you may leave a $500 deposit to reserve the baby of your dreams.  
 ***ALL of our breeding cats are thoroughly tested for genetic disorders and found to be ALL CLEAR.***