Thank you for your interest in
 NEW YORK DIVINE RAGDOLLS!  
***Please check back with us in the late spring when we have new litters that can go home–we will have a retiree or two available as well!**
***Athena, a Chocolate Mitted Female Ragdoll Teenager has been ADOPTED by NICOLE***
She is currently 6.5 lbs. and is the daughter to NYDIVINEDOLLS Skutchie and Ritemeow Ginger Spice. She was born on 5/24/20. Athena is an incredibly sweet, playful, and affectionate lap cat that is up to date on her vaccines and would just need to be spayed before going to her new home. She has the perfect bunny soft Ragdoll coat and the deepest sapphire blue eyes!
WAIT LIST (deposits received):
Alberto: HUGE Seal Mitted Mink Boy or 1st Pick
Cameron: Seal Bicolor
* AVAILABLE–Ready to be adopted
* ON HOLD–Awaiting deposit 
* RESERVED–Deposit Received
* UNDER EVALUATION–Cattery Hold for
show 
and/or breeding purposes
OUR Ragdolls are Kid Approved!!!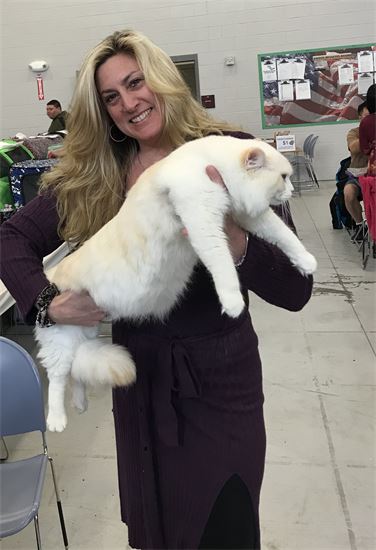 Visitation will not be permitted until after their first FVRCP vaccination is administered.  You may contact me for further information or click on: Purchase Info.
 If you know the exact color, pattern, and/or sex of the kitten that you desire, then you may leave a $500 deposit to reserve the baby of your dreams.  
 ***ALL of our breeding cats are thoroughly tested for genetic disorders and found to be ALL CLEAR:  RagdollDNARegistry ***