Thank you for your interest 
in
 NEW YORK DIVINE RAGDOLLS.


Upcoming January/February 2023 LITTERS
expected from the following pairs:



RW SGC NYDIVINEDOLLS Doss Perfection x NYDIVINEDOLLS Harmony
(Blue Point Bicolors will be produced and half Lynx possible).


RW SGC NYDIVINEDOLLS Thor X RW QGC NYDIVINEDOLLS Maxine Cherie
(Seal and Blue Point Bicolors will be born).



(Previous babies pictured below):


Clients choose based upon order deposits placed and preferences.
* AVAILABLE–Ready to be adopted
* ON HOLD–Awaiting deposit/or decision from client with deposit reservation 
* RESERVED–Deposit Received
* UNDER EVALUATION–Cattery Hold for NYDIVINEDOLLS
                                     ~  or ~

for
show 
and/or breeding purposes for approved breeder

OUR Ragdolls are Child Approved!!!
***See slide show below for NYDIVINEDOLLS Ragdolls and their canine companions!***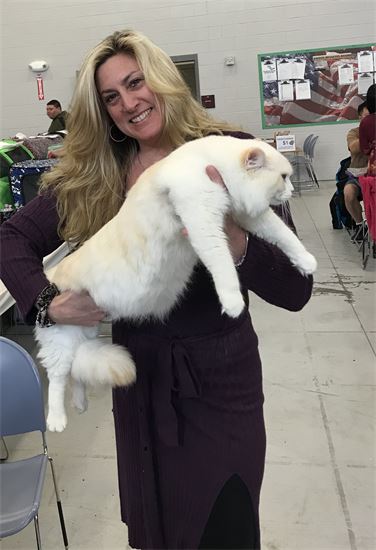 Visitation will not be permitted until after their first FVRCP vaccination is administered. You may contact me for further information or click on: Purchase Info.
If you know the exact color, pattern, and/or sex of the kitten that you desire, then you may leave a $500 deposit to reserve the baby of your dreams.
 ***ALL of our breeding cats are thoroughly tested for genetic disorders and found to be ALL CLEAR.***