Welcome to our Newsletter
Thank you for being interested in what's happening at NY DIVINE Dolls Ragdoll Cattery this month.
We have lots of exciting news to share. First, we have lots of new products to offer. Visit our website at www.lifesabundance.com/nydivinedolls or email us at info@nydivinedolls.com to request a catalog.
Premium Pet Food for Cats!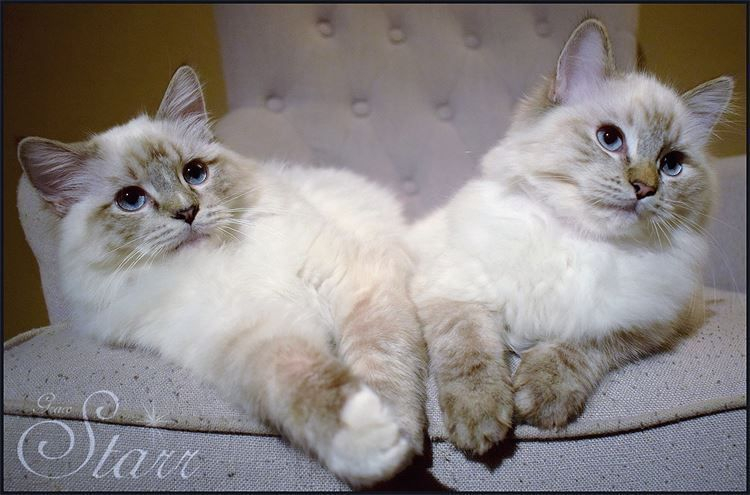 Life's Abundance Premium Grain Free Dry Cat Food is fed to NY DIVINE Dolls kittens and NY DIVINE Dolls breeding cats because it is formulated with a unique Digestive Health Support System, including active prebiotics and probiotics, healthy fiber, and digestive enzymes. It is high in multiple sources of quality protein, vitamins, minerals, Omega 3 & 6 fatty acids, and L-Lysine. When combined with other high quality proteins and natural ingredients, this recipe supports the absorption and utilization of vital nutrients throughout your feline's entire body.
Life's Abundance Instinctive Choice Wet Cat Food is a 
premium, protein rich pet food designed to mimic the archetypal, natural eating patterns of our obligate carnivores–our cats. With added vitamins and minerals to support lifecycle health, Instinctive Choice is a grain-free diet. Instinctive Choice is one of the few natural canned pet diets on the market that is truly genetically appropriate, and devoid of all the modern conventional pet food filler ingredients and additives! Added moisture hydrates the body and helps support a healthy urinary system.
Premium Pet Food for Dogs!
Life's Abundance Natural Dog Food recipes contain only the finest ingredients, such as …
• A proprietary blend of vitamins & minerals
• High-quality protein from chicken meal for strong muscles
• An antioxidant system including vitamins C & E
• Prebiotic fiber & guaranteed probiotics
• A selection of nutritious vegetables
• Omega-3 fatty acids for healthy skin & a shiny coat
• Calcium & phosphorus for healthy teeth and strong bones
• Dietary fiber to help maintain a healthy digestive tract
This premium kibble contains …
• No artificial flavors or colors
• No corn, wheat or corn/wheat glutens
Fresher food is more nutrient-rich. While leading brands stockpile tons of food for months on end, Life's Abundance healthy dog food is made weekly in small-batches so it's only 2 to-3 weeks when it's delivered. When you buy this Life's Abundance dog food, your sweet pup will benefit from Life's Abundance's strict inventory controls and product safety considerations that are second-to-none. Put your K-9 on the path to wellness. Provide them with a recipe for a long and happy life.
I look forward to speaking with you soon. Be well and enjoy a life of abundance!
Christine Lupo
Life's Abundance Field Representative