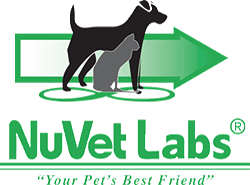 NUVET PLUS Pet Supplements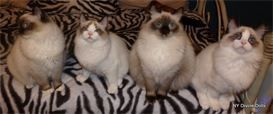 The most powerful nutritional pet supplements available!
NuVet Plus is a product that is a primary defense against age related diseases. It will support pregnant and nursing queens, as well as embryo and fetal development, by providing optimized health levels. It will improve sperm production in breeding males. It will fill the immunity gap for kittens and puppies as they lose the colostrum benefits from their mother. It is safe and effective for dogs and cats at EVERY stage of life, and these are only a few reasons as to why New York Divine Dolls felines, and our German Shepherd, consume NuVet Plus Supplements!
Boosts the immune system.
Defends against free radicals through powerful antioxidants–free radicals damage cells and can lead to poor health.
Offers vital nutrients missing in most of today's diets.
Contains no artificial sugars, fillers, preservatives, or artificial binding agents.
Retains the rich nutrients found in each ingredient by always using cold-processing instead of heat treating.
Rebuilds cartilage.
Improves Mobility.
Lubricates for Fluid Movement.
Protects Healthy Joints.
Contains amino acids, vitamins, minerals, and much more.
Helps build muscle, bone, and tendon cells.
Promotes a healthy skin and coat.
Supports proper function of major organs.
Strengthens the nervous and skeletal systems.
Helps with protein metabolism.
Aids in digestion with natural, water soluble ingredients.
No artificial fillers, natural human grade daily supplement.
Manufactured in a registered FDA pharmaceutical lab and meets the same strict guidelines as human pharmaceuticals.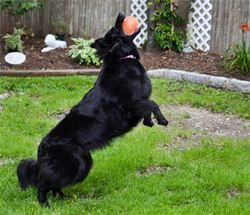 GUARANTEE:
NuVet Plus and NuJoint Plus come with a 60 Day Money Back Guarantee. If a NuVet customer is not 100% satisfied with the results, they can return the bottle for a refund.
NuVet products have been on the market since 1997 and have taken a holistic approach to pet health. NuVet Labs are passionate about getting and keeping pets strong and healthy. Prior to 1997, NuVet Labs spent eight years developing their products with a team of elite scientists, medical doctors, veterinarians, and pet industry professionals who shared a desire to find real solutions for optimal health. NuVet Labs supplements are manufactured and fully compliant with all current good manufacturing practices established within the industry and meet or exceeds all quality standards from Human Nutritional Supplements, as all NuVet Labs products are manufactured under rigid quality control procedures in accordance with FDA Guidelines. NuVet products are filled with natural amino acids, antioxidants, and nutrients that strengthen the immune system to help the body fight and destroy harmful free radicals. NuVet products have never been recalled since their inception. The products are available exclusively online. Order today!